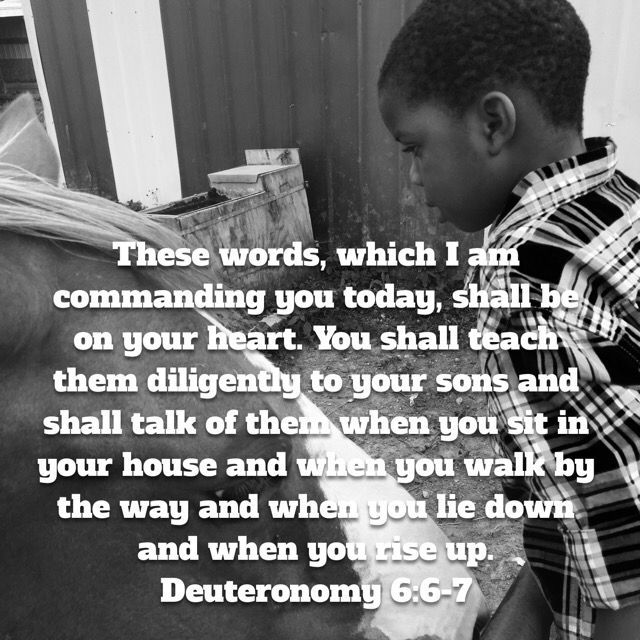 As I read these verses, my heart was filled with gratitude that I can spend time in God's word just about any time I want to. I, like you, have access to multiple translations physical and digital and even audio.
No excuses! We have access! I love the plan of our Father that He wants to write His word on our heart. I so desperately want His word so much a part of me that it is who I am. I want it to have its way in all that I think and do!
Personal Reflection
Have you opened the notebook of your heart to the most amazing writer this world has ever known? The One who spoke all of the world into being desires to be that close to you. He has adopted us as His children and not only are we made in His image we also carry His word branded on our hearts! We are His!
What can you do today to diligently teach others God's word? What are some ways you can know, live, and speak the truth to them?
Set a schedule to be in His word daily. You can do this!
Prayer Focus
LORD, we praise you for saving us and writing Your words upon our hearts. May we sing of Your love forever. May we diligently and intentionally teach Your Word to others for Your glory, in Jesus' Name, Amen!